Ylläs-Levi introduces a new course in Lappish wonderland
Ylläs-Levi is the finale race of Visma Ski Classics, the world championship in long distance, taking place on Saturday April 8, 2017.
The new addition to the series makes Finland a proud member of the aforementioned ski cup for the first time in history.
It bears a great importance to the country and the Nordic skiing community within.
The organizers are confident that they can deliver an experience, which will satisfy both elite and amateur skiers and present Lapland in a very lucrative way to the worldwide audience.
The organizers believe the new course will be a strong selling point as it is now tailored to fit the needs and demands of all skiers.
The 67 km route from Ylläs to Levi has now been finalized, and it offers a little bit of everything that Lapland can offer to its visitors.
There are three fells for skiers to climb over with beautiful sceneries, magical wilderness with wildlife around, easy skiing on northern swamp-like areas and great opportunities to spot reindeer along the course.
"I think this course is exactly what I had in mind when we started putting this race together," the chief of competition Teemu Virtanen says eagerly.
"It represents the image that I have when I close my eyes and think about Nordic skiing in Lapland. I'm happy that we have those fells on the course because that's what Lapland is known for.
I know that these climbs may be somewhat challenging to some amateur skiers and the distance is quite long, but the beautiful scenery on the top of every fell is totally worth the effort.
Once you have completed the journey from Ylläs to Levi, you will feel like you've achieved something extraordinary."
The chief of course Mikko Koutaniemi, a former elite cross-country skier with a lot of long distance ski race victories under his belt, agrees with Teemu.
"There are definitely two factors that make this event different from many other long distance ski races.
One is the nature of Lapland. It's unlike anything else. The second is the total vertical climb, which is more than 1000 meters.
There are long climbs up and fast downhill parts, but we make sure that skiers' safety is our priority. I don't think the course is too hard for anyone who has spent enough time on skis.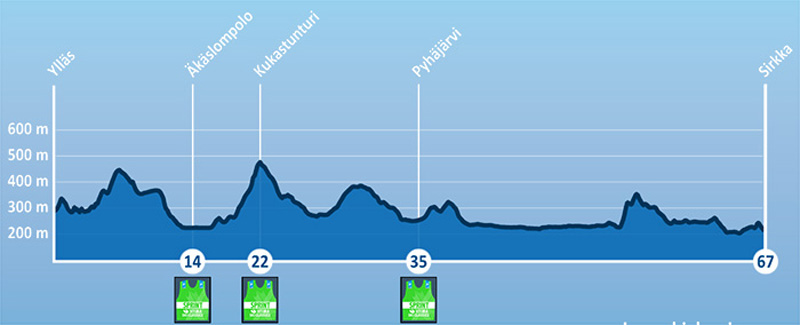 One must remember to start slowly, make sure to take enough energy and drinks while skiing and have good gear.
The weather is usually very nice in April and there's a great chance that we'll get a lot of sunshine then. It'll be an experience that won't leave anyone displeased."
Both Mikko and Teemu believe that Ylläs-Levi will enhance and fortify the status of long distance skiing in Finland. They think that the future looks bright for the sport in their homeland.
"Iivo Niskanen is the new World Champion in Nordic skiing, and all we need now is a Visma Ski Classics Champion from Finland, and Ylläs-Levi is the first step towards that goal. It will happen one of these days!"
The registration for Ylläs-Levi is currently open, and more information about the event can be found at www.yllaslevi.com.